Breaking Down Barriers to a Computer Science Career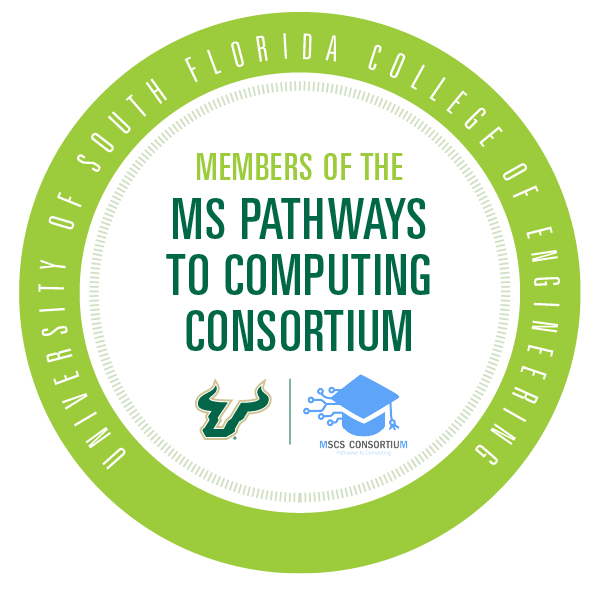 Have you thought about transitioning to the computer science field, but lack the technical proficiencies required? Our new 15-credit bridge program can help you qualify for positions in the white-hot technical job market or prepare to enroll in a graduate-level computer science program. Prior experience isn't necessary – we'll teach you everything you need to know, from discrete structures to object-oriented design to algorithms.
At USF, we believe that a master's degree in computing should be accessible to graduates from any discipline, regardless of prior experience or knowledge. USF's Pathway to Computing Certificate is a quick and effective way to gain the foundational skills required to enter a master's program or advance in your career. Plus, you can choose to attend full time or part time, allowing this program to fit into your busy life.
Download Brochure